Paris fashion week starts Tuesday February 27th and runs through 6th March. This highly awaited bi-annual event is the culminating point for Paris' houses of design to show their wares. Paris is still the undisputed fashion capital of the world, despite stiff competition from London, Milan and New York. In the era of globalization and homogenization of fashion, a tour of its sources in the capital of fashion is a refreshing way to inject some vitality and creativity into your wardrobe.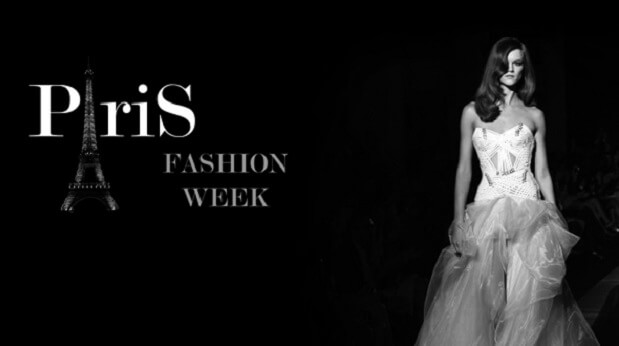 It all began here
As early as the seventeenth century Rose Bertin designed dresses for Marie Antoinette which were bought and exported to be copied by dressmakers in other countries. And even if the the word "haute couture", loosely translated means "high-end fashion", was coined by an English man, Charles Worth, who creations were born in mid nineteenth century Paris. It is not difficult to imagine that he was under the influence of the city where elegance wafts out in the air like perfume.  
An ode to beauty seems to be forever reinventing itself season after season. Coco Chanel throwing corsets to the wind and freeing women up with shorter sleeker styles, her LBD (little black dress) and short jacket. France is still reeling from World War II, when Christian Dior retrieves the hourglass figure ideal, transforming women into "flowers" with a wave of his magic wand. He meets criticisms for the sheer volume of fabric used in his creations in the wake of a post-war restriction-mentality with the phrase, "Europe has had enough bombs now it wants to see fireworks."
In the 1960's Yves Saint Laurent who started as a designer in the house of Dior, taking over after Dior's sudden death. He became acclaimed at the young age of 21, with his first collection "Trapèze". He then moved on to create his own marque imagining a tuxedo for women, redesigning the trench coat and safari jacket.
The golden egg
Fashionistas haven, The triangle d'or is the name given to a small  section of the Champs-Elysées quarter in the 8th arrondissement of Paris encircled by avenue Montaigne, Champs-Elysées and George-V. This is the nesting place for the crème de la crème as far as haute couture goes, a must-see for fashion-lovers. Stroll through these stately streets and admire the wares of the flagships stores of the likes of Louis Vuitton, Dior, Chanel,  Ferragamo, Christian Lacroix and Valentino to name just a few.
In the wake of increased online shopping, the Yves Saint Laurent black and white- art-deco goes minimalist concept  store designed by it's creative director Hedi Slimane, brings the total sensorial experience back to fashion design. Complete with a marble staircase adorned with nikel-plated brass rods, the main floors of the place where its designer, worked, 53 avenue Montaigne, is a boutique for womenswear and select pieces of the menswear's collection.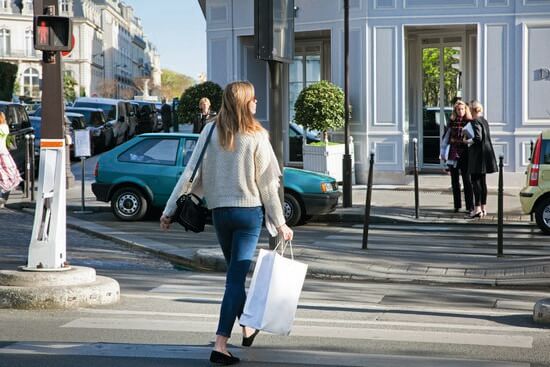 Avant guard
Paris also has its fair share of young and upcoming designers.
Rue de Charonne in the the 11th arrondissement has a mix of some more established brands which Parisians favor and more quirky fun to shops to discover. So We Are, le Fée  Maraboutée, Frenchtrotters, are some brands to look for.
Young designers can be found in the area known as the "haute" Marais rue de  Charlot, rue de Poitou, rue de Saintongue and rue Baumarchais where you will find the concept store "merci" where a part of all proceeds re given to charitable organisations and a great place to find unique and imaginative gifts. Vintage Boutiques and art galleries abound. Take time to relax in the small jewel of Place de Vosges, or have a cuppa in one of the delightfully Parisian cafes which surround the park or nibble on something delicious from the melting-pot of Marché des Enfants Rouges. (39 rue de Bretagne, 75003)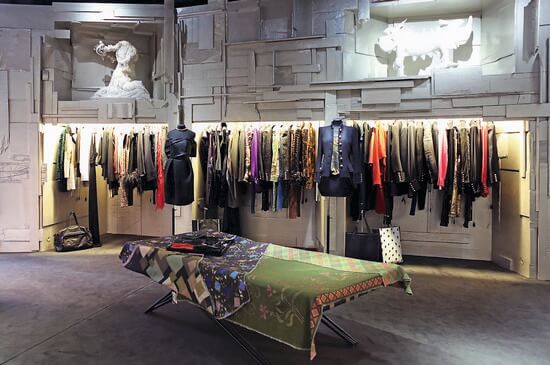 Once you've made the rounds, you'll be convinced that Paris is the eternal capital of fashion and who knows, maybe you will return home inspired to revamp your image?
---