Chocolate is delicious at any time, any season, great to give as a gift or a special treat for oneself. We are crazy about the cocoa bean in any form… In France, on an average, we consume nearly 7 kilos per year and per inhabitant in all its forms. French chocolatiers are world renowned for the quality of their chocolate as well as their creativity. If you are visiting the city, take out some time to discover Paris' exquisite chocolates… Here is a small, biased and completely subjective list of our favorite Parisian chocolatiers.  
Maison Georges Larnicol
This artisanal chocolate maker offers excellent chocolate sold by weight as well as assorted boxes and seasonal creations. Fine chocolate connoisseurs rest assured: the provenance and the ingredients are clearly indicated for each product. Origianlly from Breton, this chocolate-maker includes recipes from his native Brittany such as salted butter toffees, candied orange and chocolate domes, and especially a « kouignette », a personal variation on the typically breton, « kouign amann ».  Forget about counting calories though, you're in Paris after all!
Maître Chocolatier Larnicol, 7, rue de Steinkerque, 75018 Paris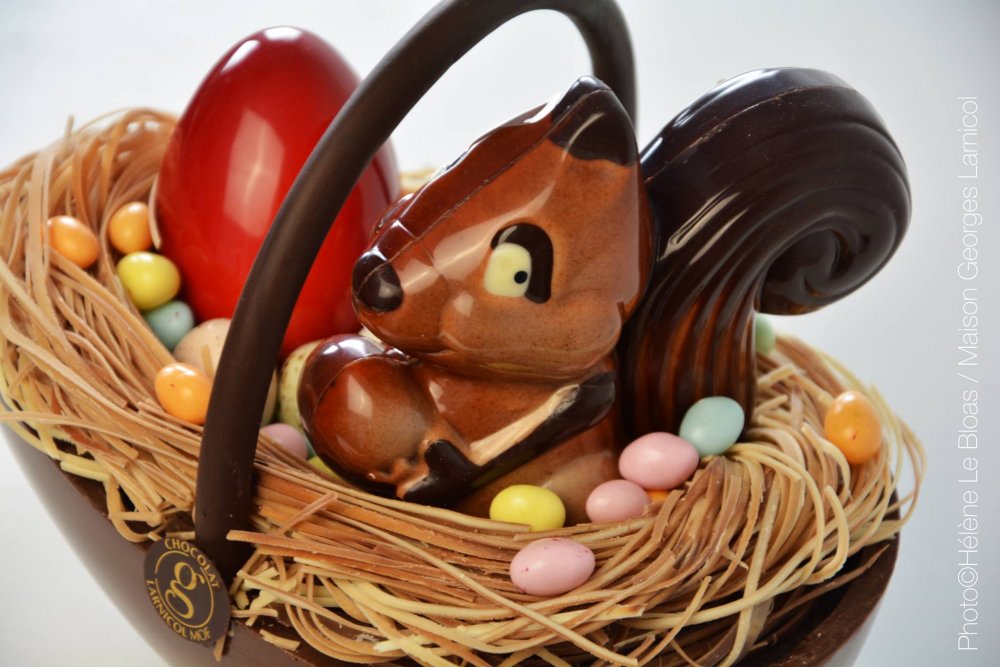 Pierre Marcolini
« Creativity is intelligence having fun », attributed to Albert Einstein, this adage clearly applies to Pierre Marcolini, Belgian chocolate-maker, for whom creativity plays a central part in the production of these high-end chocolates. Not only does this chocolatier use the finest quality ingredients, but he also invents brilliant seasonal assortments (mango-chocolate, passion fruit, pistachio praline). Just as fashion designers have their collections, Marcolini offers his version of the buche de noel, glamorous assortments for Saint Valentine's day, or unique Easter creations.
The season March/April 2018, includes a hat complete with bunny ears… a taste (worthy of the Belgian surrealists?) for the absurd as pleasing to the eye as to the palate.
Boutiques : 235, rue Saint-Honoré, 75001 Paris – 89, rue de Seine, 75006 Paris – 3, rue Scribe, 75009 Paris – 52, rue de Rivoli, 75001 Paris.
Jacques Génin
Known only to insiders, Jacques Génin, is a pastry chef, passionate about chocolate and whose creations resemble jewels.  Génin defines himself as « fondeur » « a smelter » of chocolate: he starts from scratch using the finest (French Valrhona chocolate).  Jacques Génin supplies the Plaza Athénée and the Crillon and his flagship shop on rue de Turenne has tables where you can savor his hot chocolate à la vanille.
Jacques Genin, 133, rue de Turenne, 75003 Paris et 27, rue de Varenne 75007, Paris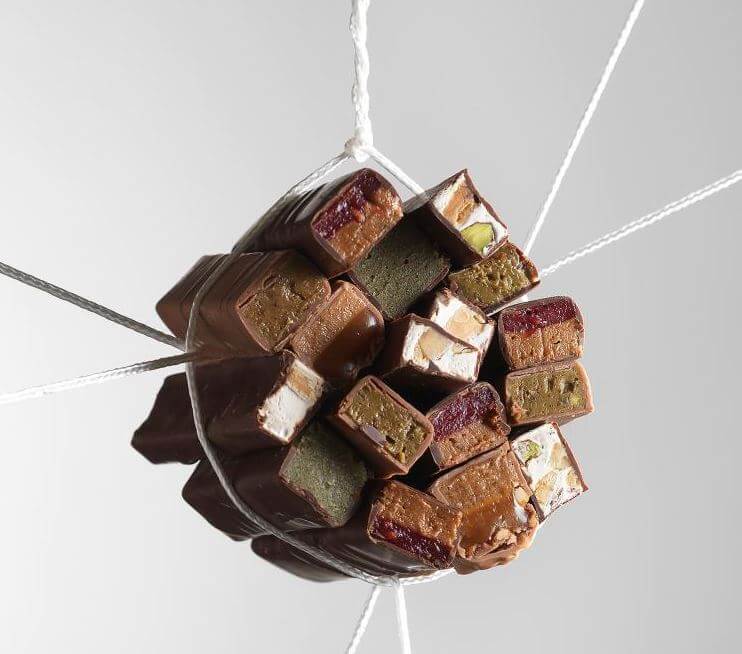 Cordon bleu, a cooking course dedicated to chocolate
And if you wish to further your adventure and gain culinary expertise why not try a cooking class with the Cordon Bleu?
Enroll in one of the Cordon bleu school classes and choose from different themes on the art of working with chocolate and recipes of desserts to try at home. The classes are in French translated by a translator into English.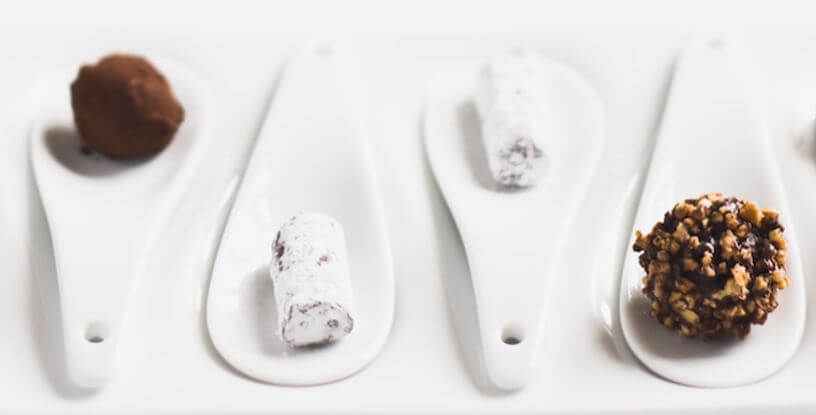 And so on…some more of our choices:
The list goes on, but here are some of our favorites:
Jadis et gourmande,  a chocolatier who has been delighting the French for 40 years. Note that special birthday gift packages can be personalized with letters of your choice. And they deliver in Paris ! They have five boutiques in Paris ; the Marais, the Latin Quarter and the 8th arrondissement.
La maison du chocolat has numerous boutiques in Paris. A large choice of chocolates, truffles, pralines, fruit flavored ganache, as well as éclairs which are worth the detour! Made with care, these are not your run of the mill éclairs found everywhere.
Stéphane Bonnat, comes from a long line of chocolate makers from generation to generation. He works with chocolate from different provenances and his vintage wrappers which seem straight out of Charlie and the chocolate factory, propels us straight into the heart of flavor and quality.  
189, rue du Faubourg Saint Honoré, 75008 Paris
And you? Which are your favorites?
---