Beyond the classic must-sees like the Eiffel Tower, Disneyland Paris and the inescapable Louvre Museum, there is a vast array of great things to do and see which you might not have thought of. If you would like to escape the crowds and live like a local, hiphophostels will get you off the beaten path, for historical or bucolic forays not far from the capital… Great day trips which combine history and nature all accessible without a car, sounds too good to be true? Yes, its true: authentic chateaus, romantic gardens, getaways for athletes, accessible via the RER. There's a world out there to discover only a few kilometers outside of Paris!
The Versailles Chateau
The name might ring a bell. Louis XIV, one of the most charismatic French kings in all of Europe, otherwise known as the "Sun King" lived in this magnificent chateau situated in the south-west of Paris. Four generations of Kings lived here up until the French Revolution which hailed the end for French monarchy.
It was Louis XIV who made this chateau into the luxurious palace that we know today. Room after room decorated with gold leafing and great master's paintings, the Hall of Mirror is a masterpiece. The sculpted gardens « a la français » are spectacular. Fountain shows are featured in the summer (for a fee). The chateau of Versailles will be also showing firework and water shows during the evenings 2018.
How to get there? With the RER C get off at Versailles Château Rive Gauche (it is about a 35 minute ride from the Invalides metro station).
Provins
What about a trip back in time to the middle ages to village that looks like something out of Game of Thrones? This is what you'll find in Provins, a medieval city which is more than 800 years old and classified by the UNESCO as a world heritage site.
The ramparts which stretches out 5 kilometers, can be visited without an entrance fee and the dungeons can be toured as well. Provins has a rich religious heritage as well. If you are looking for an original attraction, try the spectacle de fauconnerie (falcon show) "the eagles of the ramparts", inspired by this mode of hunting which dates back 4,000 years.
How to get there? By train the P line, get off at the Provins station (1 hour 25 minutes from Gare de L'Est).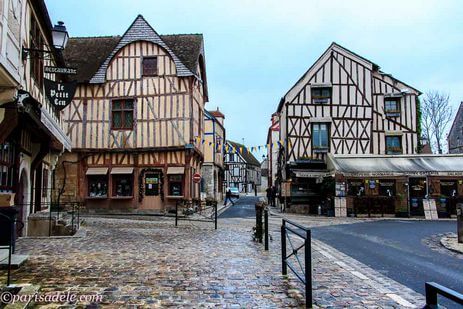 Giverny
The claim to fame of this village pretty flower-bedecked village in Normandy is its magnificent gardens on the water which inspired the works of the French painter Claude Monet. Monet's most beautiful paintings are conserved in Paris and New York but some works can also be admired in the place that they were conceived of; Giverny. Monet 's house can be visited and the museum of impressionists, as well as the gardens with its particular light which has attracted painters throughout time.
How to get there? From Gare Saint-Lazare, get off at Vernon, then take the shuttle to Giverny (1 hour 15 minutes from Gare Saint Lazare).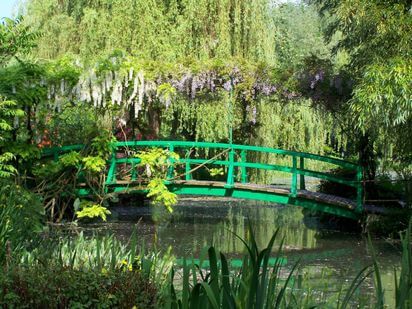 Fontainebleau
This is the place of choice for family picnics, a breath of fresh air, and also for athletes to get a great work-out. Fontainebleau offers many high-level sporting activities (hiking trails with various levels of difficulty). Perfect to unwind in nature while still being able to return to Paris in the evening.
The Fontainebleau chateau is open to visitors throughout the year.
How to get there? The R train, get off at Fontainebleau-Avon (45 minutes from Gare de Lyon).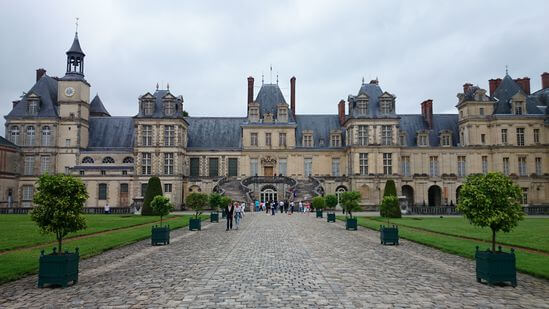 ---