The Latin Quarter is one of the best neighborhoods to see when one is visiting Paris. Located on the left bank of the Seine river, the Latin Quarter is a touristic area with its churches, libraries, and historical monuments. This being said, this district is not just simply an open-air museum, it's still a lively and authentic place to visit, as it is frequented by many students and the intellectual elite of the capital. Begin your tour of the quarter from the one of the closest metro stations: Saint-Michel (line 4), Odéon (lines 4 or 10), or the Cluny-la Sorbonne (line 10). Lively bookstores, small cafés, historic churches at each street corner, welcome to historical Paris!
A student quarter?
This quarter is named after the presence of numerous young students who lived here and studied in Latin, the language of studies here for many centuries in France. You can pass by the Sorbonne, a monument within itself, the amphitheater where generations of students have studied, especially in social sciences. The colleges, or « Lycées » (as they are called in France), Henry IV and Louis le Grand, the most prestigious and who accept only the most elite students in France. Just nearby is the impressive library, Sainte-Geneviève all in wood and stone, where students in Law, Economy and preparatory class come in mass to study.
Intellectual Paris
It is also in the Latin Quarter which you will find the Panthéon, a neo-classical monument (constructed in the end of the 18th century). If its massive architecture reminds you of your last vacation in Italy, that's perfectly normal; this monument was inspired by the Pantheon in Rome (built before Jesus-Christ!). It is in the Pantheon that all the foremost men and writers from Voltaire and Rousseau to Emile Zola are buried.
Considering of the important student and intellectual population studying and working here, it is not surprising to see many bookstores in the Latin Quarter (Gilbert, Gilbert Jeunes, La Hune).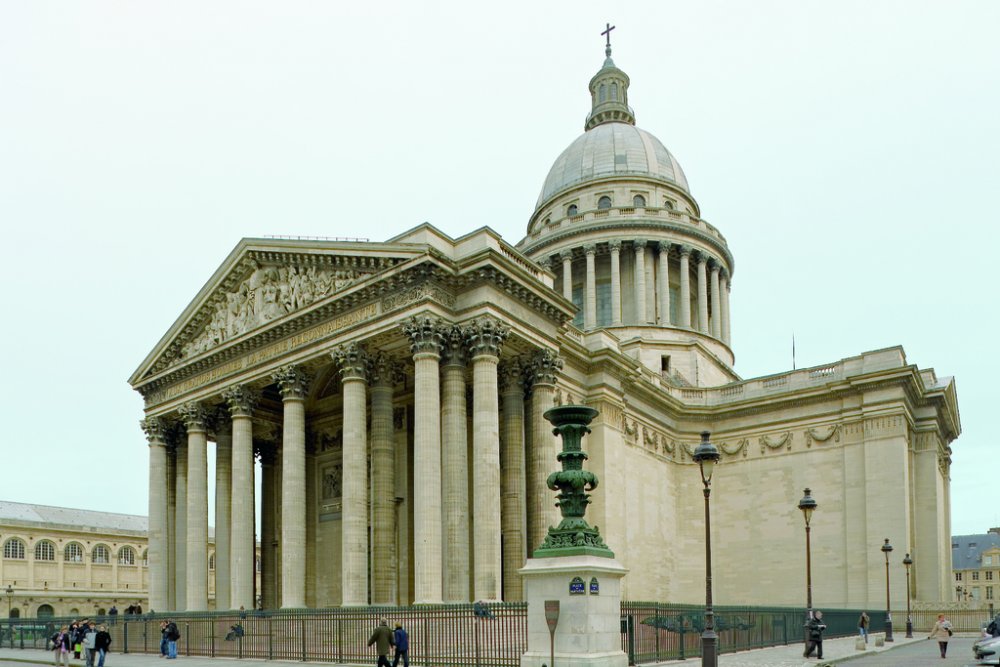 A haven of small cafés
Ah, the small cafés! It is such a typically European detail, and the French are always surprised when they travel abroad in large non-pedestrian cities not to find them. Just for the possibility of taking a break, sitting down near a small square or park without looking at one's watch every minute. They much prefer an authentic café, with a history and identity in instead of a bland characterless chain with their standardized drinks.
The Latin Quarter has lovely little cafes in abundance, each one with its own beverages, desserts and sometimes menu of the day. Difficult to recommend one in particular, but the Place de la Contrescarpe, at the end of the rue Mouffetard is particularly charming. This circle is an island of calm and tranquility where you can sit and read undisturbed. It is also in this neighborhood where you can find many appetizing crepe stands.
You might run across writers or French actors at the café de Flore or Deux-Magots. It is truly a vintage café, with smartly-dressed waiters and professional service, well established, nothing has changed here since way back when: it is already almost a journey back in time.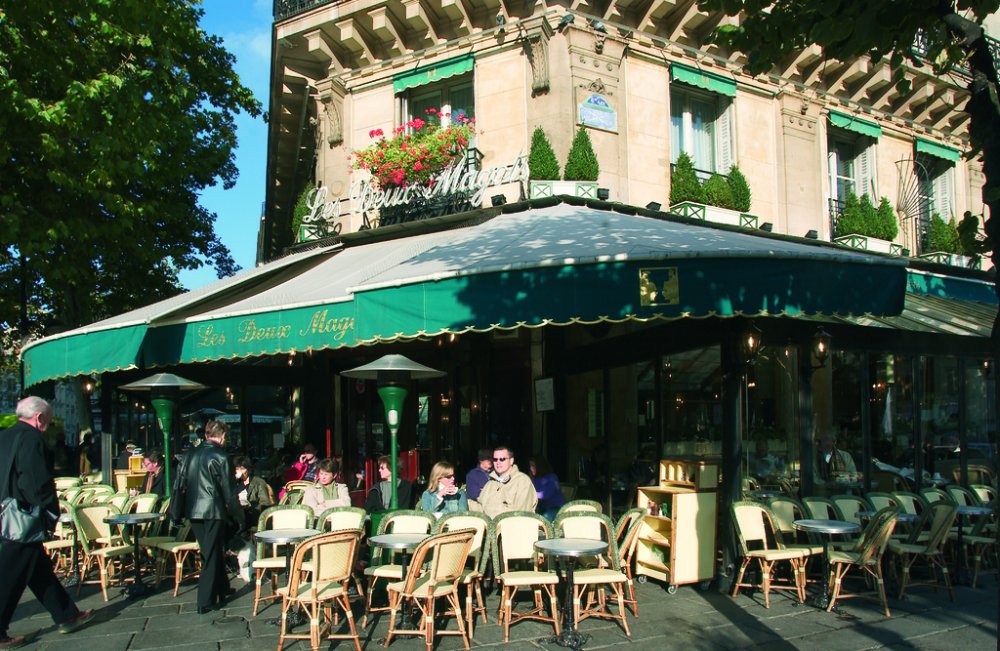 Our favorite monuments to visit:
Le Musée de Cluny – A medieval museum where you can contemplate the intricate  Unicorn tapestries which date back several centuries.
La Fontaine Saint-Michel – You can see it from afar with its pink columns and grey-green statues which evoke Italian art.
Les boulevards Saint-Germain et Saint-Michel – An occasion to take a little shopping break.
Les cinémas d'Art et d'essai (Le Champo, l'Epée de bois) – Where retrospectives of great filmmakers and artists films are played.
Les jardins du Luxembourg, at the end of rue Soufflot.  Neatly pruned paths, basins where the children from the chic neighboring quarters come to float little toy boats. This is where the young Jean-Paul Sartre came to play!
Where to find charming and affordable lodging in the Latin Quarter?
If you would like to stay in the heart of the quarter and stay in a lively, fun hostel, take a look at Young and Happy, 80, rue Mouffetard.
This affordable hostel, member of hiphophostels, honors the habitual standards (warm welcome team, catered to your needs, and an international fun atmosphere). Young and Happy is adapted to groups of friends and provides entry tickets for numerous attractions and even walking tours.
Enjoy your stay!
---