Its summer, the season for terrace dining, cocktails, leisurely walks by the seine… and concerts! This is a good time to reserve your tickets for the upcoming musical events of your choice. There something for everyone: Ed Sheeran, Rihanna, Lenny Kravitz, Thom Yorke, Beyoncé…
Big pop stars, small intimate concerts, or festivals: don't worry about sourcing all the info or subscribing to all the newsletters, we have compiled a list of the best for you. Get out your calendars!
May 2018
Between Roland Garros and studying for finals for some of you, note down some of the key concerts :
May 12th: the Game of Thrones experience. You can re-discover the atmosphere of the series at Paris-Bercy, (renamed  "Accord-Hôtel Arena")
From May 13th to 15th: Julien Doré at the Olympia
May 22nd: the group Secteur Ä will be at Paris Bercy
May 23rd through 27th: The Villette Sonique festival at the Villette
May 24th to June 4th, 2018: Jazz Festival at Saint-Germain-des-Prés
May 24th, 25th, and 26th: the duo Brigitte at the Olympia
May 27th: Patrick Fiori at the Olympia
May 29th and 30th: 2 dates to catch Katy Perry (Paris Bercy) and Arctic Monkeys (Zénith)
May 31st : Lorie at the Olympia
June 2018
June 2nd: Bryan Ferry (Palais des Congrès)
June 2nd and 3rd: Festival "We love Green" at the Bois de Vincennes, with notably Orelsan et Björk!!
June 4th: Demi Lovato (Zénith)
June 4th through 17th: Joan Baez (Olympia)
June 5th and 6th: Calogero (Bercy)
June 8th and 9th: Vianney (Bercy)
June 10th: GOT7 at the Zénith,
June 12th: Thom Yorke (Olympia)
June 13th and 14th: Shakira at  Bercy
June 16th: Lara Fabian at the Zénith – Lenny Kravitz at Bercy
June 19th: Angus and Julia Stone (Olympia)
June 21st: Its the Fête de la musique all around Paris, as well as in France at large! Take a look at the program…
June 21st and 22nd: Louane au Zénith
June 22nd, 23rd and 25th: Justin Timberlake at Bercy
June 22nd and 23rd: Julien Doré will be back at the Olympia
June 25th: Nine Inch Nails (Olympia)
June 26th: Scorpions at Bercy
June 29th: Oxmo Puccino (Olympia)
June 30th: Bruno Mars (Stade de France)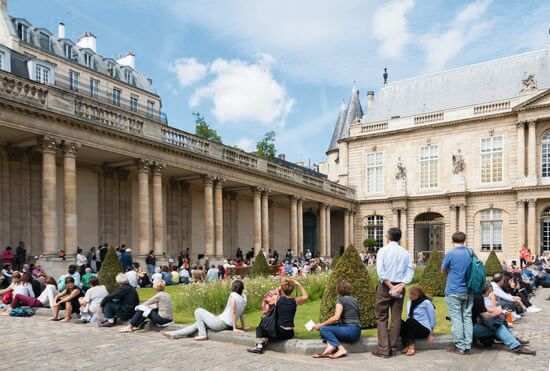 July 2018
July 1st and 2nd: Melody Gardot (Olympia)
July 3rd and 4th: Jack White
July 5th: Iron Maiden (Bercy)
July 6th and 7th: Ed Sheeran (Stade de France)
July 7th: Carlos Santana (Bercy),  Earth, Wind & Fire (Palais des Congrès)
July 10th: Jack Johnson
July 14th and 15th: Beyoncé (Stade de France)
August 2018
September 2018
Summer ends in beauty with the  passage of U2 à Bercy (the 8th, 9th, 12th and 13th of September).
And at the Olympia, its the canadien artist Feist who is on tour to promote his 4th album (Septembre 5th).
---