Whether you are on a romantic getaway, with family, between friends or on your own, a visit to an art exhibition is a refreshing way to enrich and resource… The choice is vast this spring 2018 in Paris with a varied array. We narrowed the list down for you… Here's the big four of must-sees in Paris.
Monet and the Americans
What is the connection between Claude Monet, seminal artist of French impressionism, and abstract American art in the 1950's? The answer lies in this exposition which traces the relation between Monet's evanescent waterlilies and the paintings of Jackson Pollock and Mark Rothko. We learn in what ways Monet influenced the American abstract expressionist's movement.
Besides the exhibition itself, the cozy Musée de l'Orangerie is a great place to spend some time. It is in the center of Paris (rue de Rivoli), and the perfect launching pad for a stroll in the Tulleries, if the weather permits, or a shopping trip. Don't miss the opportunity to discover Monet as he is rarely viewed…
Waterlies. L'abstraction américaine et le dernier Monet – Musée de l'Orangerie, Tuileries Gardens (On the Seine) – 75001 Paris. From April 13th to August 20th, 2018.
Artist's jewelry from Picasso to Jeff Koons
What would jewelry designed by Picasso or Dali look like?
Forget diamonds and precious stones: a spoon-cum-watch-cum-comb or wacky rings are  what you'll find here. More than 200 unique pieces of jewelry portray these modern artist's universes. Miniature examples of wearable masterpieces collected and brought together by Diane Venet, a playful exhibition of jewelry that will spark your imagination with flight and fancy.
Bijoux d'Artistes de Picasso à Jeff Koons – Musée des Arts Décoratifs, 107, rue de Rivoli – 75001 Paris. From March 7th to July 18th, 2018.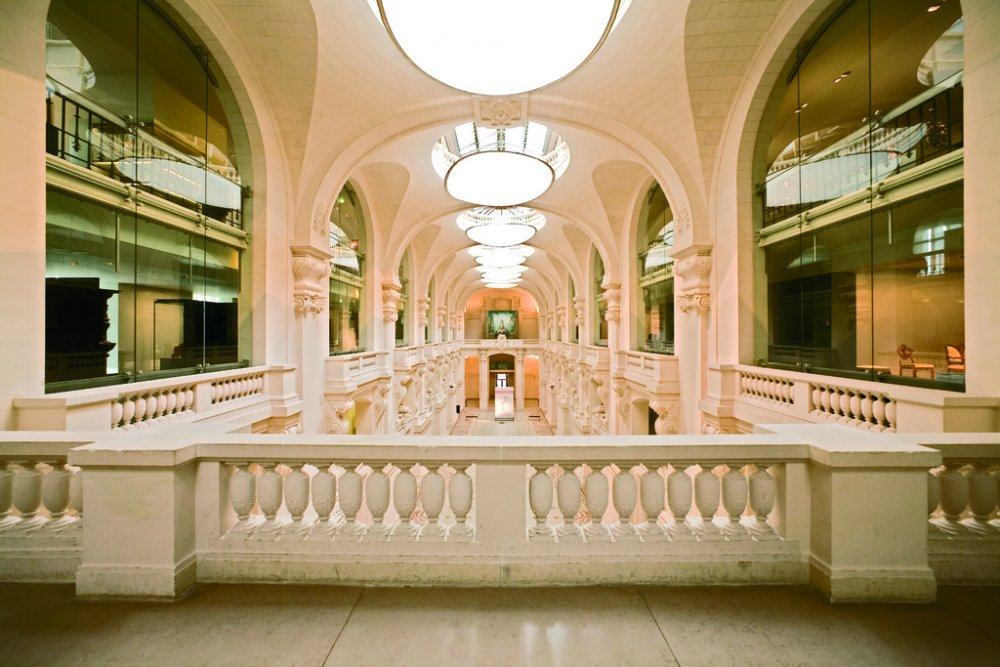 Corot, the artist and his models
Seminal French 19th century, painter, Corot (1796-1875), is primarily known for his magnificent landscapes. The Marmottan museum has taken up the task of exploring his later, more daring works in which his subjects are portrayed with striking realism. In contrast to the smooth, consensual portraits, an expression, or an instant captured as if from a photograph suffices to explore the eternal feminine. Sixty or so of his works have been reunited in the Musée Marmottan, in an oasis of calm in a splendid private residence of Paris' 16th arrondissement.
"Corot,le peintre et ses modèles" – Musée Marmottan – 2, rue Louis Boilly – 75016 Paris. From February 8th to July 8th, 2018.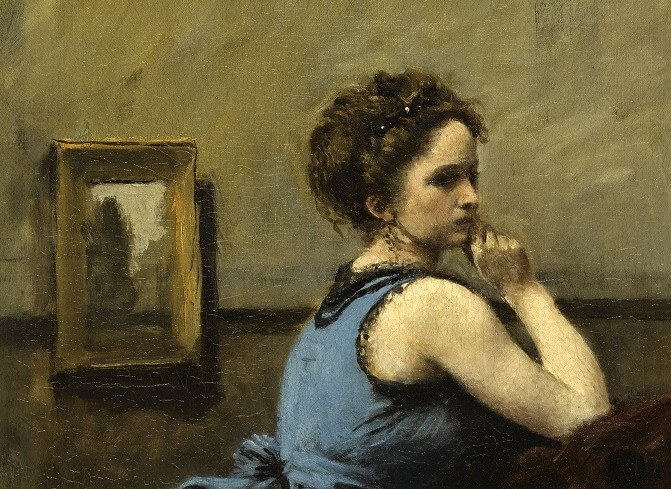 Exhibition of  Klimt and Schiele at the Atelier des lumières
If you haven't heard of « L'Atelier des Lumières » that's perfectly normal; this digital art venue will be inaugurated in Paris in April of 2018. An exposition devoted to Austrian painters, Gustav Klimt et Egon Schiele will take place with great pomp in honor of the inauguration. We are plunged into the world of Viennese art of the 19th century where artists break away from the bourgeois norms in order to re-invent painting. Klimt re-interprets mythology and classic themes with a unique touch, and thousands of works will be projected on the walls of this old rehabilitated foundry.
Digital exhibition of Klimt – Atelier des Lumières – 58, rue la Condamine – 75017 Paris.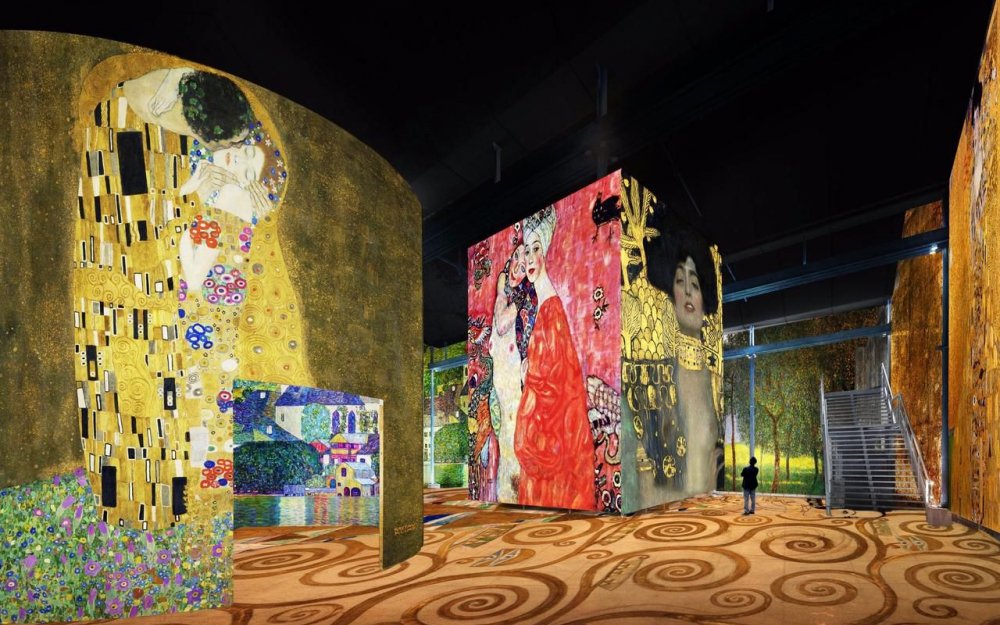 ---