Make a note of it in your calendars: the Sales in Paris are from January 10th to 20th February, 2018.
Now is the time to purchase the best sales items or to take advantage of the name brands which are getting rid of their stock… A good opportunity to refresh your wardrobe or to splurge on that coat which caught your eye while you were out Christmas shopping.
Guide for the art of avoiding the mobs and time-saving shopping tactics!
Before the sales, go on a treasure hunt
It is always best to come prepared if you want to get the most out of the winter sales.
First tip: anticipate and locate your favorite items instead of plunging in blindly, which could be a disappointment for you at the end of the day.
First of all on the web: without stepping outside. Get an idea of what's out there, take a look at your favorite brands, to narrow down the search, an idea of the collections, the fabrics, and the types of items and colors which please you. Make a precise shopping list, distinguish the « musts haves » from the « wants ».
Head on to the stores, dressing room; optional. Armed with your list which you prepared in advance, you will have the advantage of knowing exactly what models and sizes you are looking for. You can simply grab the coveted items and head out directly to check-out. Practical and efficient.
Avoid rush hours
Earlier the better. Go in the morning. If you are lucky enough to be on vacation or have a day off, or even simply taking an early lunch break, from 10:00 to 12:00 is the calmest time of day to take advantage of the sales. You will encounter less congestion in the stores, dressing rooms and check-out. You will avoid the frenzy and the fight to find a free dressing room while background music blares full force.
During week-days. If you are passing through Paris on a Saturday afternoon, and you have the choice, save the weekends for outdoor activities or visiting a museum rather than a foray into the jungle of the sales. Save the week days to practice your Parisian shopping skills.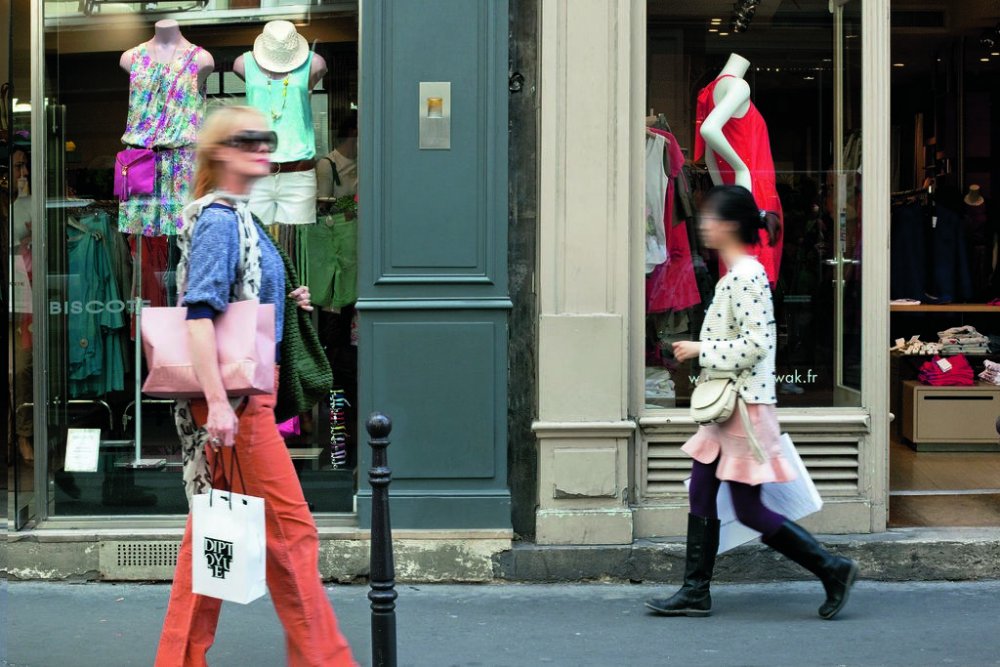 Shop like a local
It is possible to avoid the crowds. All you have to do is stay off the beaten track. One general rule is that the residential areas are the more calm and agreeable places to do your shopping. You will have access to the same items without the crush…Especially for chain stores, shoes and clothing, so you might as well avoid the overcrowded stores.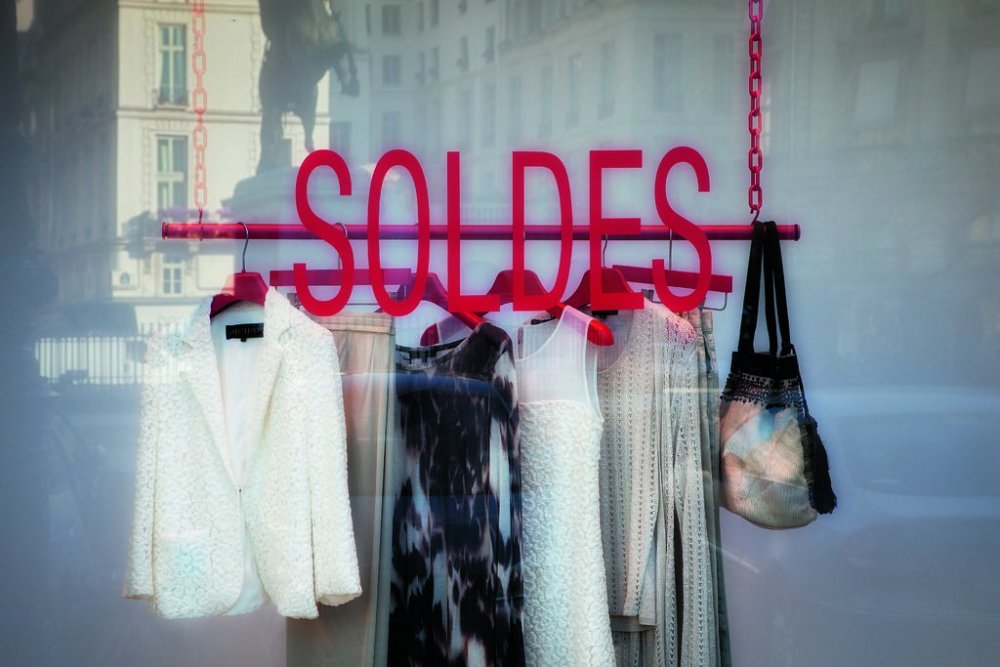 If the aim your visit to Paris is shopping, why not opt for a calm neighborhood for your home base? Here is a small list of HipHopHostels hotels close to commercial but not too over-crowded neighborhoods.
Arty Paris – 62, rue des Morillons – 75015 Paris (shopping in the area of the Convention metro stop)
Youth hostel with designer decor, the Arty Paris has been re-done in a refined « boutique hotel » style, a far cry from your typical youth hostel. The Arty Paris is the place of choice to stay with a group of friends, for a younger crowd, but also for those traveling for business in Paris, and who are in search of a pleasant change from the more traditional hotels.
From there it is easy access to rue de la Commerce. A lovely street lined with « human-size » shops and boutiques, as well as very typical French cafés where you can refresh and restore. This street is well serviced by public transportation, in particular metro Commerce (line 8), Emile Zola (line 10) et La Motte-Piquet Grenelle (lines 6, 8 et 10).
Young & Happy – 80, rue Mouffetard – 75005 Paris
Situated in the heart of the Latin Quarter, this youth hostel is the perfect departure point to visit Boulevard Saint Michel by foot or to take a stroll in the Luxembourg gardens. Rue de Rennes, which is a main shopping district with loads of shops for shoes, clothes and even the emblematic FNAC (books and electronics) is just a few steps away.
Ready to affront the great Parisian sales, armed with your credit card? Happy Shopping!
---