Whenever an international star is on tour or an important soccer match is being held in Paris, it is a sure bet that the event will be taking place at the Stade de France? Why? How to get there and where to stay nearby? Here's a closer look at this mythic stadium which has hosted the greatest games as well as stars like U2, Bruce Springsteen, Rihanna, Coldplay, Ed Sheeran ou encore Beyoncé.
The largest soccer stadium
In 1998, at the time it was inaugurated, the Stade France was the largest sports events and concert hall ever built. Located in the nearby northern Parisian suburb, it seats more than 80,000 and was  inaugurated with in the 1998 France-Spain soccer match with festive spirit in presence of the President Jacques Chirac. Since then, the Stade de France has been a landmark for large-scale events.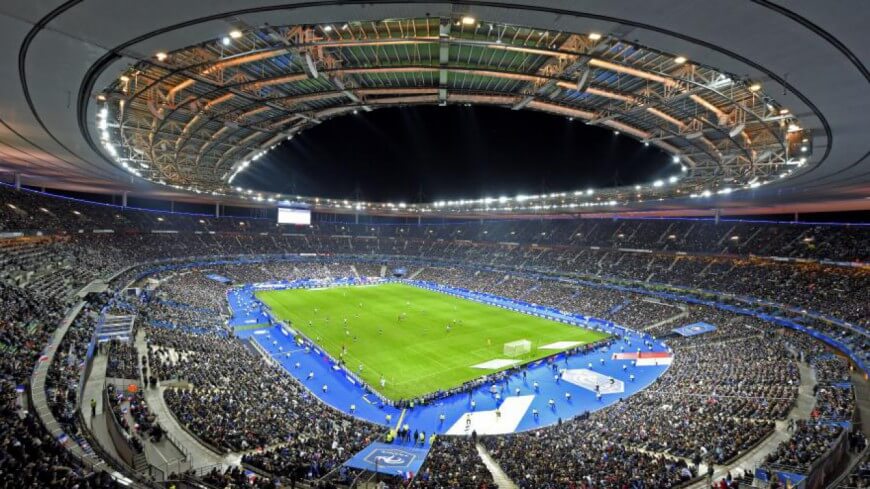 A unique stadium
The Stade de France was designed by the French architect Jean Nouvel. The 800,000 square meters of earthworks were finished in a record two years' time. The oval-shaped stadium offers superior acoustics for large scale concerts as well as a panoramic view. The stadium was conceived to host the World Soccer games, which were held in Paris in 1998.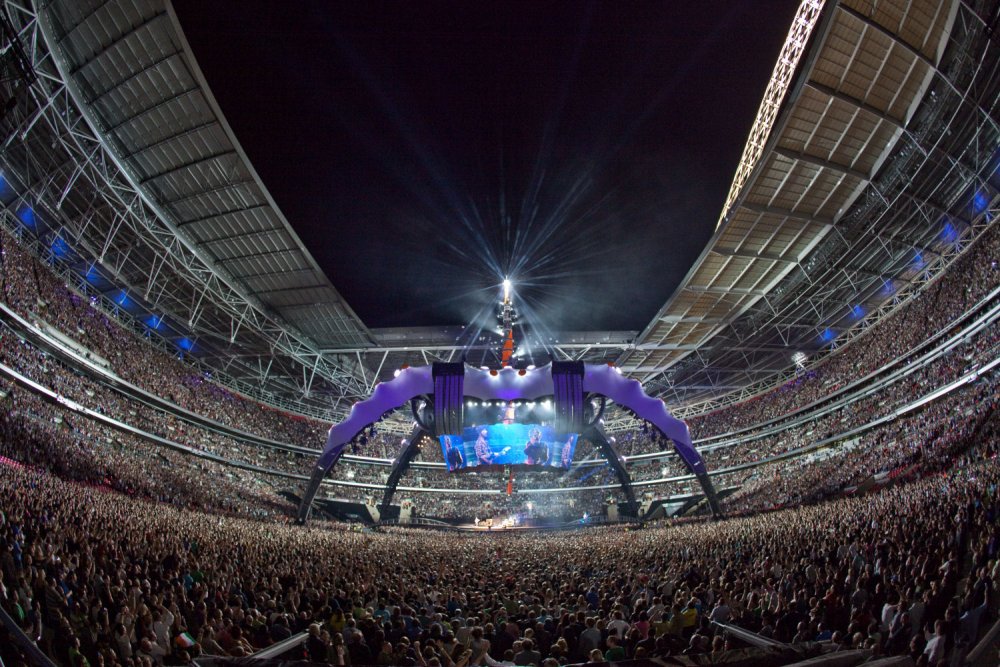 How to get there?
As parking is scarce in the immediate area of Stade de France, it is advised to take public transportation. Here is a list of nearby metro and bus stops.
RER B or D, via La Plaine – Stade de France station
Metro Lines M13 or T8, from the Saint-Denis – Porte de Paris station
Bus RATP 239 and 353, from the Delaunay-Rimet stop, which is not open on the days of a match or concert
Where to stay in Paris near the Stade de France?
When in Paris for a particular event, one of the first criteria for choosing one's hotel, besides comfort, is its location. Saving time in transportation and avoiding traffic is crucial!
The Stade de France is not situated within Paris, which is why it is recommended to choose a hotel situated in Paris with quick access to this neighborhood. Here are our best recommendations from the group hiphophostels to choose from:
Smart Place Paris Gare du Nord
This youth hostel situated near Gare du Nord is close to the Stade de France (one train stop) and at the same time situated in the picturesque neighborhood of Montmartre at the foot of Sacre- Cœur. A multilingual team is ready to welcome you in a fun, upbeat atmosphere with a choice of room sizes varying from double, triple and shared rooms. A great quality-price value for your stay near the concert hall.
Smart Place Paris Gare du Nord – 28, rue de Dunkerque, 75010 Paris
Le Rocroy Hotel Paris Gare du Nord
In the same neighborhood, a mere five minutes by foot from Gare du Nord, the Rocroy Hotel is a more upscale option which will greatly add to your experience in Paris. This hotel with modern design, will suit couples or families (Le Rocroy Hotel even offers babysitting services).
Le Rocroy Hotel Paris Gare du Nord – 13, rue de Rocroy, 75010 Paris
Don't hesitate to contact us with any questions!
---