When we think of Paris, we think of the Eiffel Tower, Montmartre or Saint-Germain. But if you want to explore off the beaten track a bit, why not try the area of the « Grands Boulevards »? Business district well-known for its department stores, Haussmannian architecture and the must-see Opera Garnier, the Grands Boulevards are worth a closer look. Here's a few things about this area which might surprise you.
Elegant architecture at every corner
The Grands Boulevards area is characterized foremost by classic streets bordered by beautiful dressed stone buildings. Instagram aficionados, it's time to prepare your black and white lenses to capture Paris in all its splendor. You will admire the master plan of baron Haussmann from the 19th century when he re-designed Paris with his large avenues cutting through impressive edifices in an architectural style that bears his name.
Shopping heaven
Galeries Lafayette are a far cry from an impersonal mall. It is a gem of Art Deco style. The cupola, itself is worth a visit.
Galeries Lafayette, 40, boulevard Haussmann, Métro Grands Boulevards (Lines 8,9), Notre-Dame de Lorette (Line 12) or Saint Lazare (Line (8, 9 et 13).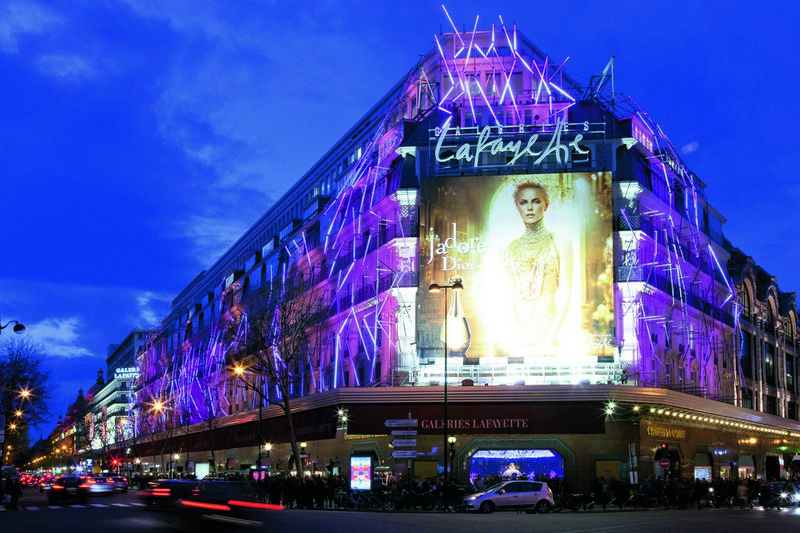 For a more intimate shopping experience try Paris' covered passages where you can admire vintage art gallery windows and indulge your palate far from the crowds.
Don't miss the Vivienne gallery, a luminous gem of architecture with its mosaic tiled floors and haute couture fashion boutiques.
Passage Vivienne, 5 rue de la Banque, 75002 Paris
The Opéra Garnier
It is impossible to miss the Palais Garnier, as you exit metro Opéra, the oldest and most majestic opera house of Paris. Music-lovers from all over the world flock to see the greatest opera and ballet performers in this edifice inaugurated by Napoleon III in the 19th century. Immense yet delicately detailed, it has the beauty of baroque Italian palaces. It is worth the detour to visit the interior as well.
Opéra Garnier, 1, rue du Scribe, 75009 Paris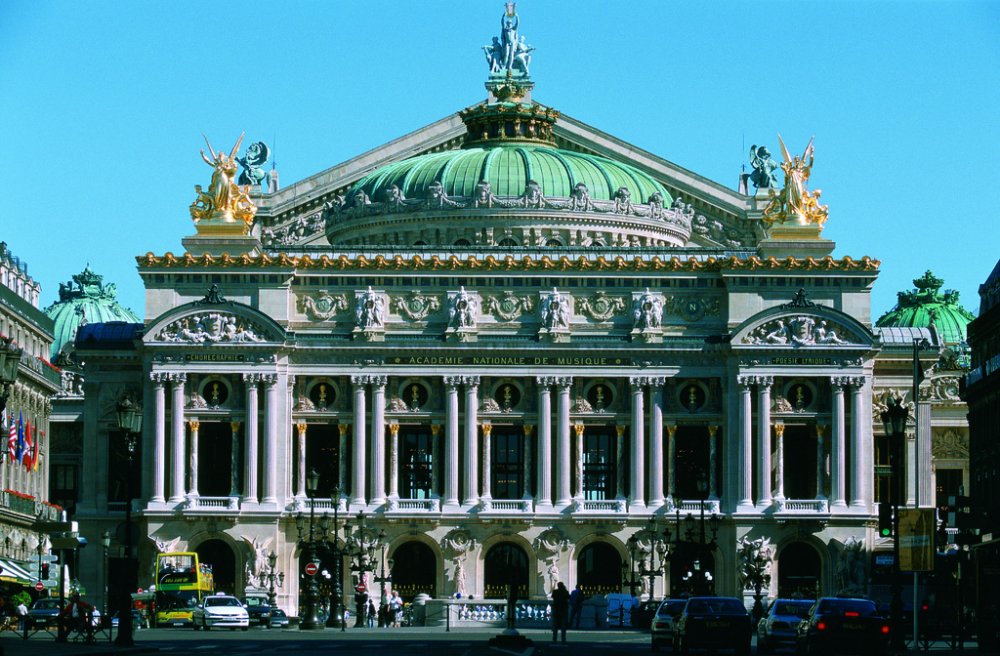 Theaters and cinemas
This district, which is historically home to many theaters and cinemas is also very lively at night. The Folies Bergères and the Edouard VII theatre are some famous examples. And if a great film is coming out while you are in town, why not catch it at the Grand Rex? This 1930's, Art Deco style movie theater, showing adult and children's films has the largest screen in France and seats 1,200!
Le Grand Rex, 1, boulevard Poissonnière, 75009 Paris.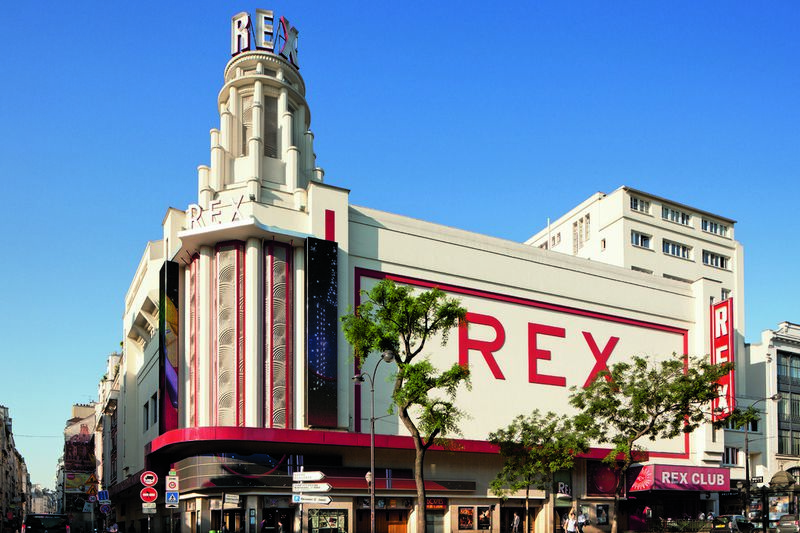 An affordable neighborhood for tourists!
A major advantage of Paris is without a doubt its mass transportation system. In minutes you can travel from one neighborhood to another by bus or metro; all the more reason to choose a pleasant area to stay in ! The Opéra- Grand Boulevards district has the strategic advantage of being central and well serviced by mass transportation and at the same time it is less costly than certain tourist choice of lodgings.
If you are looking for a hotel in the neighborhood, the Hotel Le Rocroy Paris or the Hotel Avalon Paris are two good choices. Close to the Gare du Nord and members of hiphophostels, they have a warm atmosphere an eye towards design, and excellent breakfasts.
Hotel Le Rocroy Paris, 13, rue de Rocroy, 75010 Paris
Hotel Avalon Paris, 133 boulevard de Magenta, 75010 Paris
For the back-packer-atmosphere-lovers of all ages and clans, take a look at the youth hostels, Smart Place Paris or Vintage Gare du Nord. More affordable without sacrificing a professional team to welcome you, these establishments are lively and ideal for vacations with family or friends.
Auberge Smart Place Paris, 28, rue de Dunkerque, 75010 Paris
Auberge Le Vintage Gare du Nord, 73, rue de Dunkerque, 75010 Paris
---